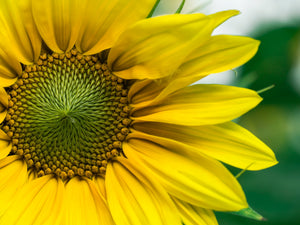 Lesson Five - The Healing Power of Your Heart and Spirit
Lesson Five
The Healing Power of Your Heart and Spirit
 Key #5 -Transforming Adversity and Life Challenges Into Spiritual Growth
Do you ever wonder how you can stay healthy and strong despite adversity or life challenges?
Learn:
- How to heal or stay  healthy and strong, calm and peaceful as you navigate through a challenging time in your life
- About the power of your heart and how to find meaning and purpose in your life challenges
- How to see life challenges and adversity as opportunities for spiritual growth
 - The key spiritual tools and practices that you need to get through any challenge even healthier and stronger than you were before
 - How to cultivate inner peace, trust and faith despite challenging outer circumstances
 - How to strengthen your intuition and connect with your heart to receive the guidance you need through difficult times
 - How all of your life experiences are meant to heal, awaken and empower you to fulfill your highest potential.
LESSON FIVE includes the following three downloadable audio teachings and one downloadable guided meditation:
HealthySP Lesson Five - Audio 1  (31 minutes)
HealthySP Lesson Five - Audio 2  (30 minutes)
HealthySP Lesson Five - Audio 3 (33 minutes)
Receive Intuitive Guidance from Your Heart Meditation (9 minutes) A short guided meditation to help you to quickly relax, connect with your heart and soul and tune into your intuition. Ask a question and be open to receive intuitive guidance.