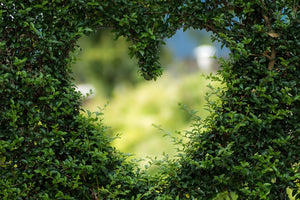 Virtual 90-Minute Heal Your Anxiety Private Class/Coaching Session
Does this sound like you?
~ You have tried everything, yet you still struggle with chronic anxiety and worry?
~ You want to empower yourself and get to the root cause of your anxiety, so you can heal it, rather than just keep trying to manage or cope with it?
~ You've tried several anxiety reducing techniques that sometimes bring you temporary relief, but none of them have given you the lasting results that you seek.
~ You want to feel calm and relaxed, strong and confident, not anxious, stressed, overwhelmed or depressed! 


There's a big difference between
 

coping 

with anxiety and

 

healing

 

anxiety.


This private 1.5 hour (90 Minute) class/coaching session will:
~Provide you with a new understanding of what anxiety really is and what it is not
~Help you understand why you can't heal your anxiety with your mind alone 
~Address the real conscious and subconscious causes of your chronic anxiety in both your mind and body
~Teach you how to break the body-mind anxiety cycle and overcome and heal your anxiety
 

on a very deep level

. 


I promise you will never see your anxiety in the same way again!  I am currently coaching and using this method with great results with several patients at an integrative, health and wellness medical center in beautiful Encinitas, California.


Enroll in this special Virtual 90-minute Heal Your Anxiety private class and coaching session now  -by Tuesday, August 8th for only $147 (on sale from $225- save $78,  then we will schedule your private class and coaching session sometime during the month of August!
When you enroll in your Heal your Anxiety private Zoom class and coaching session  with me, by August 8th you will also receive my

Optimum Health 21 Day Mini-Teaching/Meditation Bundle

as a FREE Bonus! 
Once you enroll, I will email you to schedule your private class and coaching session. I can't wait to empower and teach you how to truly heal the root cause of your anxiety, so you can experience the inner peace and calm that your heart desires!