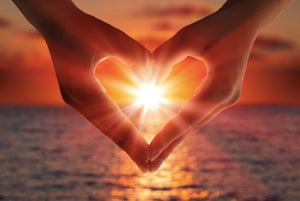 Healthy Love and Life Talk Show Bundle - Seven Recordings
Includes seven 15-minute Empowered Woman Healthy Love and Life talk show recordings sent to you daily for 7 days.
These talk show recordings are empowered woman teachings and topics from my book, Secrets of the Empowered Woman. 
Recordings are approximately 15 minutes in length, and will easily fit into your busy schedule.
Topics:
Day 1 - Do You Have Healthy Boundaries and High Standards or Unhealthy Needy Expectations?
Day 2 -How Mastering Your Emotions and Healing Your Inner Child Helps You to Become a More Empowered and Loving Woman
Day 3 - Empowered Loving Communication Skills - Speak Your Truth with Confidence, Clarity and Love
Day 4 - How Practicing Self-Love and Self-Compassion Helps You to Become a More Empowered and Healthy Woman
Day 5 - Cultivating Trust to Help You to Find Inner Peace in the Midst of Fear or Challenging Times
Day 6 - Loving Your Body Unconditionally and Why This is so Important, Healing and Empowering for Women
Day 7 - Strengthening and Connecting with the Power of Your Intuition