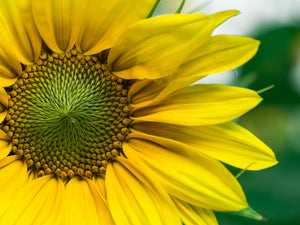 Lesson Two - The Healing Power of Your Mind and the Body-Mind Connection
Lesson Two -
 The Healing Power of Your Mind
 and the Body-Mind Connection
Key #2 - Programming Your Subconscious Mind
 and Body For Health
Do you ever worry, think negatively or have trouble making the changes you desire in your body, relationships or life?
Learn:
- How to release worry, negative thinking and false, limiting beliefs that keep you feeling anxious or stressed, or stuck in unhealthy patterns that can negatively affect your health or your relationship
- How to harness the power of your mind and the body-mind connection to heal, reduce stress and anxiety, stay healthy and strong and make the changes you desire in all areas of your life
-  How to utilize the power of both your conscious and subconscious mind to heal or to stay healthy and strong
- The 3 questions to ask yourself to help uncover what you need to heal on a deeper subconscious level to create the body, love or life you desire
-A powerful 7- step process to reprogram your subconscious mind for health, or anything else you desire...inner peace, a loving relationship, financial abundance, etc. 
LESSON TWO includes 3 downloadable audio teachings and one guided meditation:
HealthySP Lesson Two - Audio (32 minutes)
HealthySP Lesson Two - Audio (29 minutes)
HealthySP Lesson Two - Audio (30 minutes)
Healthy, Strong and Powerful Body Meditation (19 minutes) An uplifting, yet relaxing guided meditation that affirms the intelligence of your body and that helps you to program your body for a strong immune system and excellent health.